NEWS FOR WELLWISHERS
Would you like to receive our quarterly email newsletter?
Please sign up here:
Tax Year Receipts
Our receipts for the tax year 01 July 2019- 30 June 2020 will be posted early in July. If by mid-July you did not receive yours, or believe there is some error, please contact us on info@wellwishersethiopia.com or phone on 0419 559 138
Annual Report
The Audited Accounts for the year ending 30 June 2019 are available here.
The Honorary Manager's Annual Report for FY2019 is available here.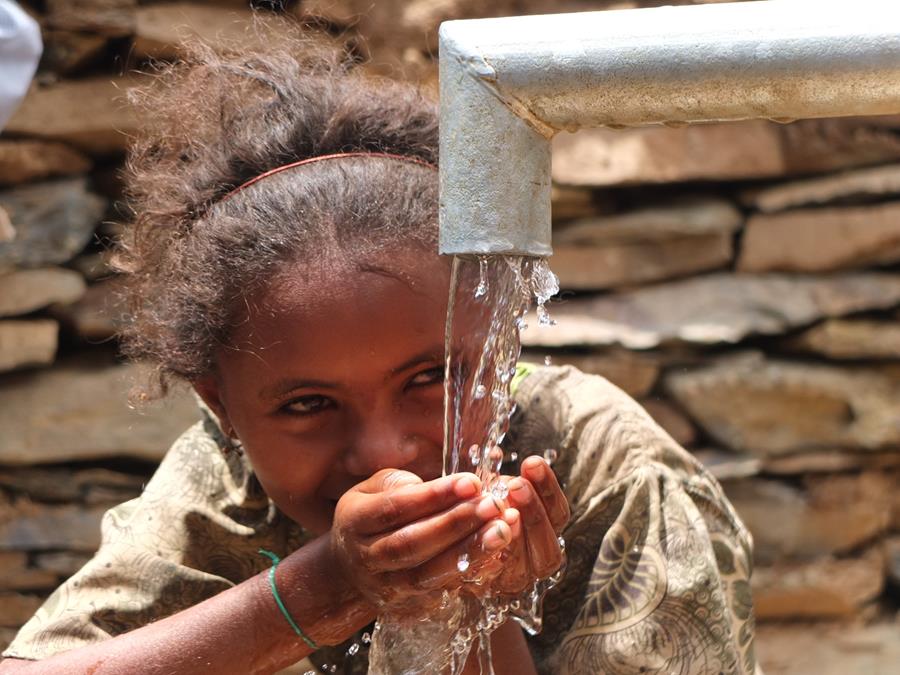 TIGRAY
Our program of construction for 2020 is now underway

We will provide permanent water supplies to 40 villages in Tigray, almost 7000 people.

See the complete 2020 REST program here

These areas have been historically seriously affected during drought periods. In the great Ethiopian crisis of 1984-85, many of these villages were deserted as populations moved to displaced camps seeking a means to stay alive. Current community and regional government practices in soil and water conservation and environmental restoration have produced an amazing greening of the countryside. Our support for clean and reliable domestic water supply is a key piece of the survival jigsaw being pieced together.

We will also take the opportunity to rehabilitate wells completed in a previous time but no longer in use because they need a new pump or the well deepened to reach water.

Key to the success of the program is local village involvement.

Villagers are engaged in all aspects of construction, and provide all necessary support to visiting technical staff. The Water and Sanitation and Health Committee (WASHCO) – four women and two men – are trained in all aspects of well maintenance and finances. We are fortunate that over the last two decades this process has become well established and accepted.

We receive no government funding, so the fabulous support of the Australian community, with help from friends in Singapore and the UK, makes all this life-saving work a reality. Thank you!


OROMIA and AMHARA
Our second project area is in southern Ethiopia in the Arsi-Negelle district. Our project for the final report on the 2018 program is available here. We are planning another program in Oromia for 2020 and a third wells program in the Amhara Region.


DOWNLOAD OUR NEWSLETTERS
Nov 2019 | June 2019 | March 2019
December 15 | August 15 | May 15
December 14 | May 14 | February 14
November 13 | August 13 | May 13 | February 13
November 12 | August 12 | May 12 | February 12
November 11 | August 11 | May 11 | February 11
November 10 | September 10 | May 10 | February 10
November 09 | August 09 | May 09 | February 09
November 08 | September 08 | June 08 | February 08